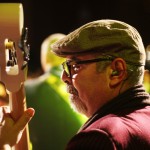 Nicolás Alberto Sirgado Llanes (Bandleader, bass and vocals)
Born in Havana on August 26, 1957. After studying music, he toured for a long time with the Orquesta de la Escuela Nacional de Arte (ENA) in Russia, Belarus, Moldavia, and Ukraine. Later he played with Afrocuba, Nicolás Reynoso, Arturo Sandoval, Pacho Alonso, Oru, and José María Vitier. Among other things, he accompanies the regional symphony orchestra and produces music for various television channels. In 1989 he was honored with the National Culture Award and the Medal of Capitán San Luis for his musical achievements. He continues to be active in many major tours and festivals.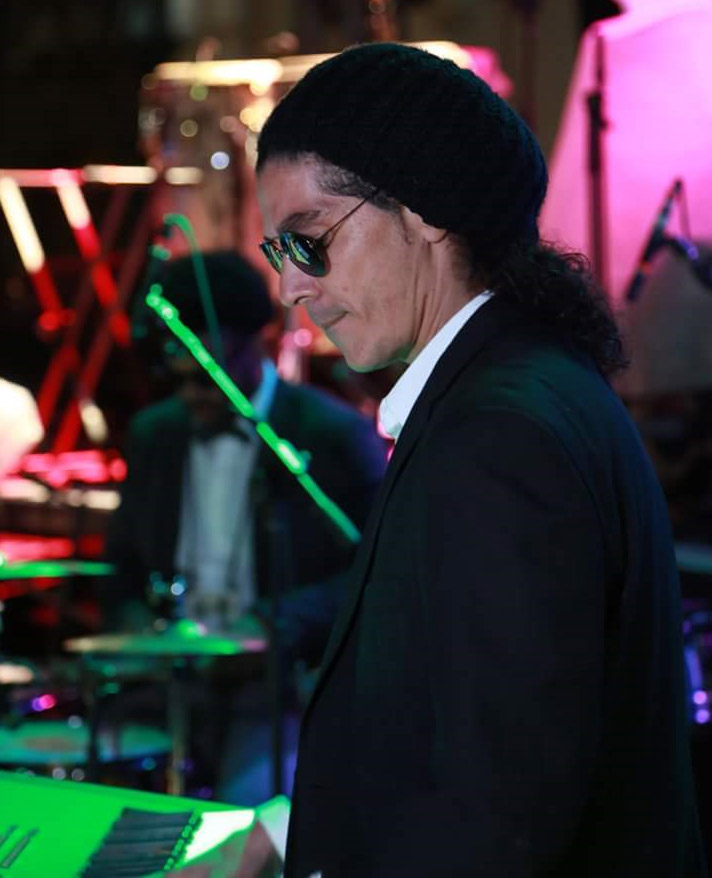 Herber Alberto Méndez Gómez (Piano)
2015 pianist, keyboarder and musical producer of the Karamba group. Constant work on music schools, advice for soloists and groups such as, Beatrice Marquez, David Blanco, Isis Flores, Bamboleo, Waldo Mendoza, Tania Pantoja, Karamba, Mandy Cantero, Dario Arranging Balsenetti, Chan Jr., Lalo Santos, Frank Delgado, Paulo FG , etc.
Arranger and musical consultant for the TV program Searching the Cuban Voice in Cuba since 2016.Joint performances with:Oscar D León, Andy Montaña, Herbie Hancock, Wynton Marsalis, Grupo Niche, Pablo Milanes, Omara Portuondo, Cubanismo, Los Van Van, NG La Banda, Amaury Perez, Silvio Rodríguez, Liuba Ma Hebia, Issac Delgado, Adalberto Alvarez, Leo Vera , Sara Gonzales.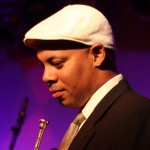 Lázaro Amauri Oviedo Dilout (trumpet and vocals)
Born in Havana on December 10, 1972.
Lázaro has worked with great musicians such as Juan de Marcos González (Afro-Cuban All Stars), Teresa Garcia Caturla (Buena Vista Social Club), Osmundo Calzado, Michael Brecker, and Augusto Enriques (Mambo Band). He has toured around the world several times and been involved in countless studio recording projects. When he is at home in Cuba, he also enjoys playing trumpet in the Cuban television and radio orchestra directed by Miguel Patterson. Lázaro is another prominent figure of the Cuban music scene.
Carlos Querol Aldana (guitar and vocals)
Born in Havana on February 27, 1966, he began his career in 1984 with Los Bocucos, whose leader was Roberto Correa. He has played with big names including Ibrahim Ferrer, Fernando Álvarez, and Carlos Montalvo Querol.
In 1991 he joined Carlos Puebla's quintet. Recordings with various labels such as Sony Music, Fania Records, and Termidor made him well-known. International tours followed (to countries including Cyprus, Colombia, England, Spain, Italy, Switzerland, Austria, and Germany). He has also been involved in film music projects for Fuego Cubano and Aquella Casita Lejana. Carlos also continues to write and perform music for the theater in Cuba.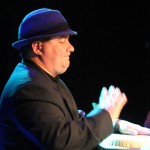 Alexander "El Vivo" García Barrera (percussion and vocals)
He was born in Havana on February 8, 1977. His family has long had a tradition of playing percussion instruments. The great singer Roberto Faz was a neighbor and friend of his. During the course of his career, García has played with many prominent Cuban ensembles and musicians including El Muzo y su Sonora, Los Caribeños, Colé Colé, Jelengue, Conexión Salsera, and Luis Frank Arias "El Macry". Among other things, El Vivo has been involved in productions by opera star Béla Mavrák and schlager singer Roberto Blanco.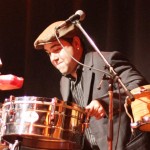 Fabián Sirgado Pérez (percussion and vocals)
Fabián is a highly talented percussionist and Latin drummer. He has already been involved in many studio projects and worked with prominent musicians such as Marjito Rivera "Mayito", Ángel Bonne, César "Pupy" Pedroso (all formerly of Los Van Van); but also in projects of the German trumpet player Peter Krauss and the French pianist Ralf Schmid.